Auto Accidents
Hurt in an Auto Accident?  Don't delay and contact Sosa-Morris Neuman Attorneys at Law today for a free case consultation. 
The Attorneys at Sosa-Morris Neuman represent victims of automobile accidents.  If we don't win, you don't pay anything.  We fight with the adjuster to get you the money you deserve.  Many times auto accidents can have life altering consequences.  Many of our clients cannot afford to be off work.   We understand that you need an attorney that will immediately start working on your case to help you find medical care, a rental vehicle, and settle your case so that you can get back on track.  Do not let another party's negligence disrupt your life and then have their insurance adjuster haggle with you for pennies on the dollar of what you deserve.   
Victims of an auto accident can recover:

Past Medical Bills

Future Medical Bills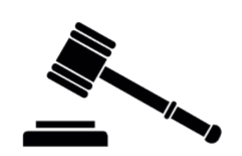 Out of Pocket Expenses

Lost Wages

Pain and Suffering

Loss of consortium or companionship
Claims for personal injury must be brought within TWO

 years.  However, you should contact the Attorneys at Sosa-Morris Neuman as soon as your accident happens so that they can communicate with the adjuster on your behalf.  Again, the adjuster's job is to save the insurance company money.  Therefore, do not communicate with the adjuster without legal representation. 
The information on this website is not, nor should it be, construed as legal advice for any reason, individual, or legal matter. The information on this website is for general and educational information purposes only. The information on this website is not intended to create an attorney-client relationship. All cases and legal matters are different. If you have a legal question, contact us for a free and confidential case evaluation. ©2017 Sosa-Morris Neuman Attorneys at Law. All Rights Reserved.