Personal injury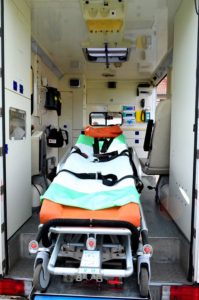 Have you or someone you loved been injured by the negligence of a third party?  After an accident you may not know what to do.  You have just suffered a life altering event, typically in physical and mental anguish.   It is at this time that the insurance adjuster wants to get a statement from you and take advantage of your fragile state.  Do not fall into this trap!   You deserve to get what is just under the law. 
Let the professionals at Sosa-Morris Neuman guide you through the process.  At Sosa-Morris Neuman YOU matter and you will be able to reach an attorney to discuss your claim.   We will fight to get you the best medical care, obtain a maximum settlement or verdict.  Know that when you hire Sosa-Morris Neuman Attorneys at Law we are fighting for YOU.  Contact us today for a free case evaluation.   Here are some of the claims that we handle:

5612 Chaucer Drive
Houston, TX 77005
Toll Free: 1-844-88 Labor (52267)
Fax: 281-885-8813
 bsosamorris@smnlawfirm.com
The information on this website is not, nor should it be, construed as legal advice for any reason, individual, or legal matter. The information on this website is for general and educational information purposes only. The information on this website is not intended to create an attorney-client relationship. All cases and legal matters are different. If you have a legal question, contact us for a free and confidential case evaluation. ©2017 Sosa-Morris Neuman Attorneys at Law. All Rights Reserved.